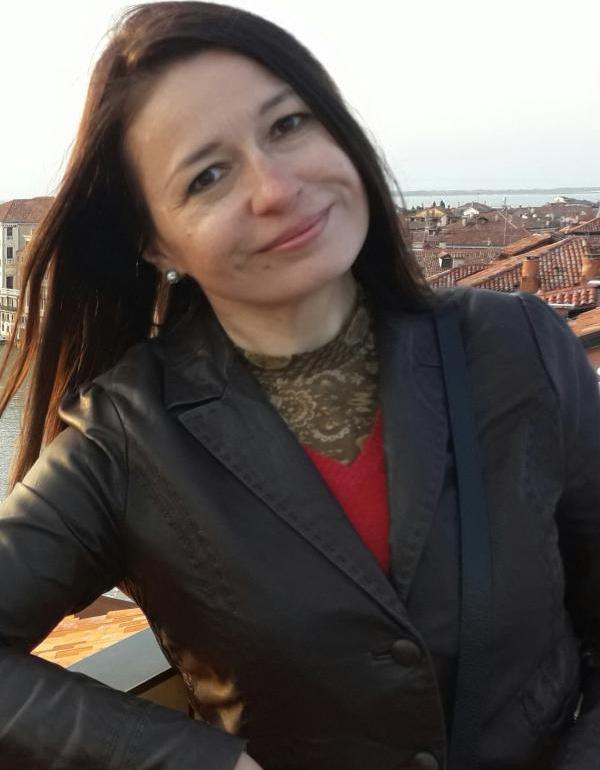 Olga Tcheremenskaia
Computational Toxicologist - Istituto Superiore di Sanità
Dr Olga Tcheremenskaia is a computational toxicologist. She holds a PhD in chemistry (2000) from Moscow M.V. Lomonosov State Academy of Fine Chemical Technology. Since 2001, she has been working at the Italian National Institute of Health (Istituto Superiore di Sanità). Her research activities include data management and standardization, ontologies, development of relational databases, computational predictive toxicology and research in the field of QSAR models, AOP and IATA.
From 2015, she has been coordinating the Project of European Food Safety Authority (EFSA): "Development of a consolidated database covering EFSA pesticide outputs on active substances". Actually, she is the coordinator of the EFSA Project  "Evaluation of the applicability of existing (Q)SAR models for predicting the genotoxicity of pesticides and similarity analysis related with genotoxicity of pesticides for facilitating of grouping and read across". She is also responsible for data standardisation and management in the HORIZON2020 project INTCATCH.
Dr. Tcheremenskaia is an Italian representative at the OECD Extended Advisory Group on Molecular Screening and Toxicogenomics (EAGMST) and at the OECD QSAR Toolbox Management Group.
OpenTox Euro 2019 talk: Integrated Weight-of-Evidence assessment of genotoxicity: lessons learned from EFSA project on evaluation of the applicability of existing in silico models for predicting the genotoxicity of pesticides and their metabolites
Since both experiments and in silico methods are probabilistic in nature, the combined use of a wide array of tools within integrated testing strategies increases the reliability and confidence in toxicity assessments. In this work, we have evaluated several types of evidence (QSAR, Structural Alerts, Read Across, Structural Factors, Chemical Similarity and all available experimental data) that can be used to assess potential genotoxicity. In accordance with the general lines of published OECD documents, we have sketched a preliminary scheme in the form of a tiered approach using different factors in succession. The EFSA genotoxicity database  http://data.europa.eu/euodp/en/data/dataset/database-pesticide-genotoxicity-endpoints,  which comprises different genotoxicity endpoints for pesticide active substances and their metabolites, has been used as a test set. 
The systematic use of a decision theory approach has allowed us to estimate uncertainty and combine multiple sources of information to obtain the weight-of-evidence (WoE) final outcome for each individual case.
The impact of the structural changes in the molecule in result of metabolic or degradation processes to the genotoxic potential of the substances was also investigated. The goal of the analysis was to facilitate similarity evaluation as a part of the read across implementation for genotoxicity prediction. 
We provide examples of how all available evidences can be AaasawwaaaaaaaaawaaàaSaaaAZAZZWW for identifying categories of chemicals (e.g., potential negatives, potential positives, uncertain or border-line) that: a) may permit efficient evaluations of large numbers of chemicals for prioritization, through e.g., tiered integrate approaches; or b) may provide an assessment of the individual chemicals (suitable also for further in-depth evaluations, if necessary).
Funding sources:
This research was funded by the European Food Safety Authority, Contract OC/EFSA/PRAS/2016/01