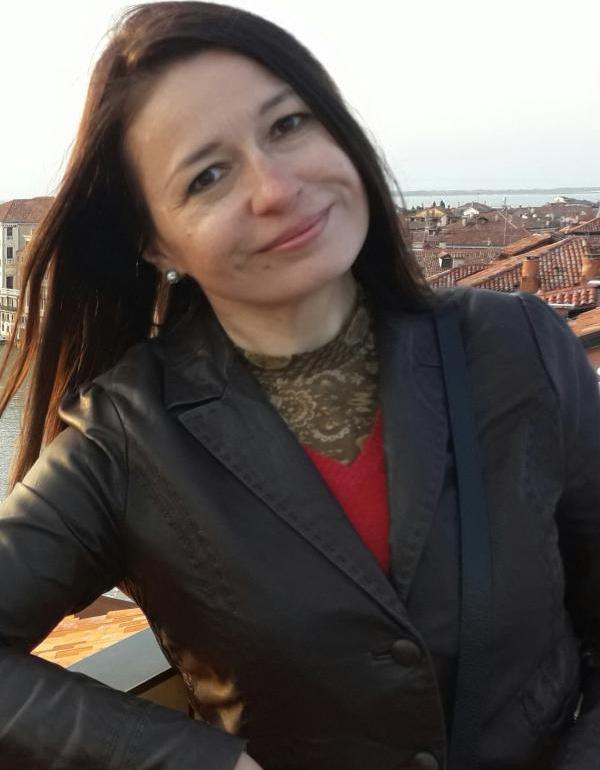 Olga Tcheremenskaia
Computational Toxicologist - Istituto Superiore di Sanità
Dr Olga Tcheremenskaia is a computational toxicologist. She holds a PhD in chemistry (2000) from Moscow M.V. Lomonosov State Academy of Fine Chemical Technology. Since 2001, she has been working at the Italian National Institute of Health (Istituto Superiore di Sanità). Her research activities include data management and standardization, ontologies, development of relational databases, computational predictive toxicology and research in the field of QSAR models, AOP and IATA.
From 2015, she has been coordinating the Project of European Food Safety Authority (EFSA): "Development of a consolidated database covering EFSA pesticide outputs on active substances". Actually, she is the coordinator of the EFSA Project  "Evaluation of the applicability of existing (Q)SAR models for predicting the genotoxicity of pesticides and similarity analysis related with genotoxicity of pesticides for facilitating of grouping and read across". She is also responsible for data standardisation and management in the HORIZON2020 project INTCATCH.
Dr. Tcheremenskaia is an Italian representative at the OECD Extended Advisory Group on Molecular Screening and Toxicogenomics (EAGMST) and at the OECD QSAR Toolbox Management Group.
OpenTox Virtual Conference 2021 Session 8
(Q)SAR models: improving prediction confidence and expanding regulatory acceptance. First report on OECD (Q)SAR Assessment Framework Project. 
O. Tcheremenskaia1*, C. L. Battistelli1, C. Bossa1 
Istituto Superiore di Sanità, Rome, Italy 
In March 2021, the Project on (Q)SAR Assessment Framework has been launched by OECD. The expert group includes more than 30 experts from different OECD member countries. The project is led by Istituto Superiore di Sanità (ISS), Italy. The project proposal has been endorsed by the OECD Working Party of Hazard Assessment (WPHA) at the beginning of 2021. The aim of the project is to develop a systematic and harmonised assessment framework for (Q)SAR, by providing a consistent means of addressing the uncertainty/confidence in a (Q)SAR predictions. The expected duration of the project will be 18-24 months. 
The presentation will provide a general insight into the main topics that will be covered by the project and the main expected outcomes: 
- assessing the models validity and revision of the existing OECD (Q)SAR models validation principles, 
- creation of a standardised framework-independent basis for assessing (Q)SAR model predictions, 
- addressing uncertainties (Q)SAR predictions, providing a systematic tool to identify and evaluate the different sources of uncertainty, 
- revision of existing EU-JRCs QSAR Model Reporting Format (QMRF) and QSAR Prediction Reporting Format (QPRF)), 
- definition of a glossary/ontology explaining key terms, 
- integration of new knowledge, e.g., mechanistic information based on AOPs. The assessment framework will be applicable irrespective of the modelling technique used to build the model (battery), and irrespective of the endpoint and intended regulatory application, recognizing the principle that the required level of confidence is context-dependent and should be established by the regulatory assessors.